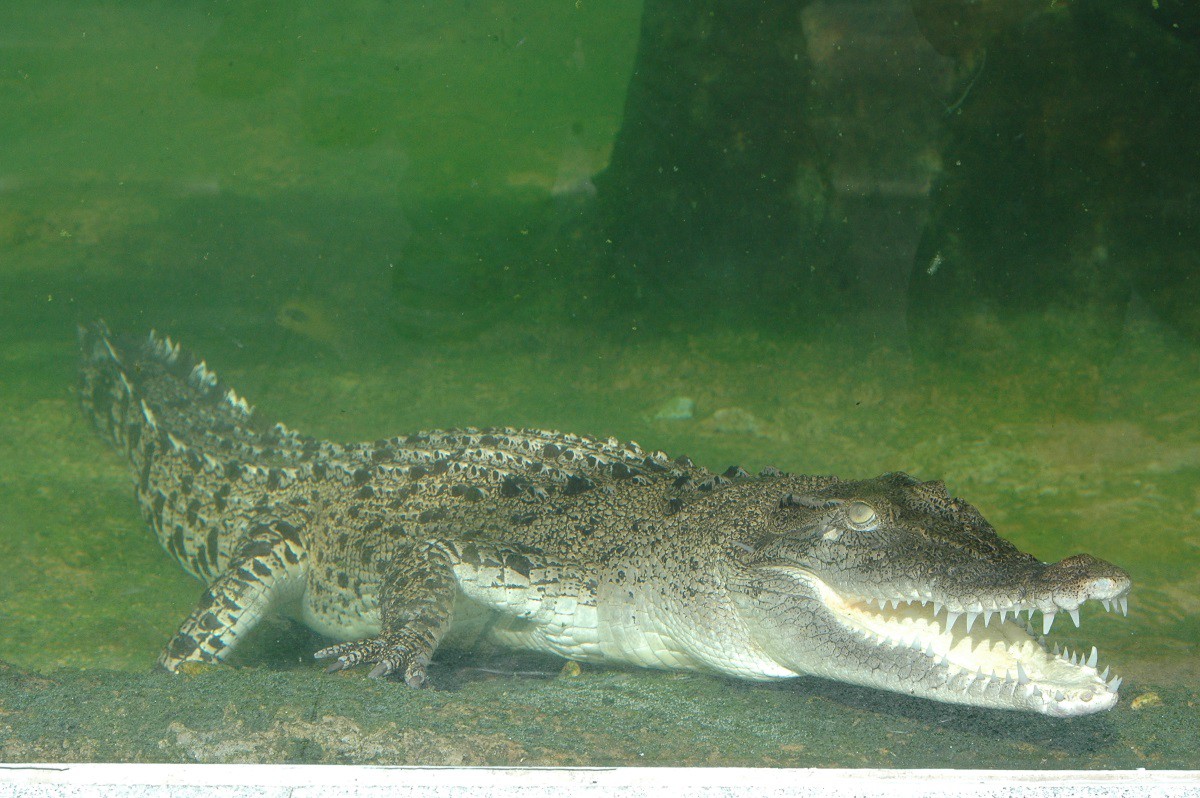 Salt Water Crocodile "Pui Pui", was first found in Shan Pui River in North West New Territories of Hong Kong on 2 November 2003 when she was a juvenile. Although no one knows where she came from, it is suspected that she might be an illegal pet escaped from their owner's home or was dumped into the river after she had grown too big. This naughty crocodile escaped from cro-hunters from Australia and China, but eventually fell into a trap made by AFCD staff after seven months' hide and seek.
The discovery of "Pui Pui" aroused public concern on conservation of wildlife of wetlands. After a territory-wide naming contest, the Hong Kong celebrity crocodile was named "Pui Pui", a name chosen out of 1,600 entries. The Chinese meaning of 'Pui' is "the precious one", besides the panel of judges has chosen the name because it is lively, easy to remember and it reflects where the crocodile was found.
Pui Pui moved into the park on 15 August 2006 where she was initially kept indoors for observation. She was later released to the external pool to meet visitors of the Hong Kong Wetland Park. Her 72-square-metre outdoor enclosure with a pool is beautifully landscaped and equipped with infra-red heaters, a heat pad and a weighing scale.
Pui Pui is here to stay and visitors are welcome to see her at their leisure. Remember to keep quiet without causing undue disturbance such as knocking the acrylic panels.