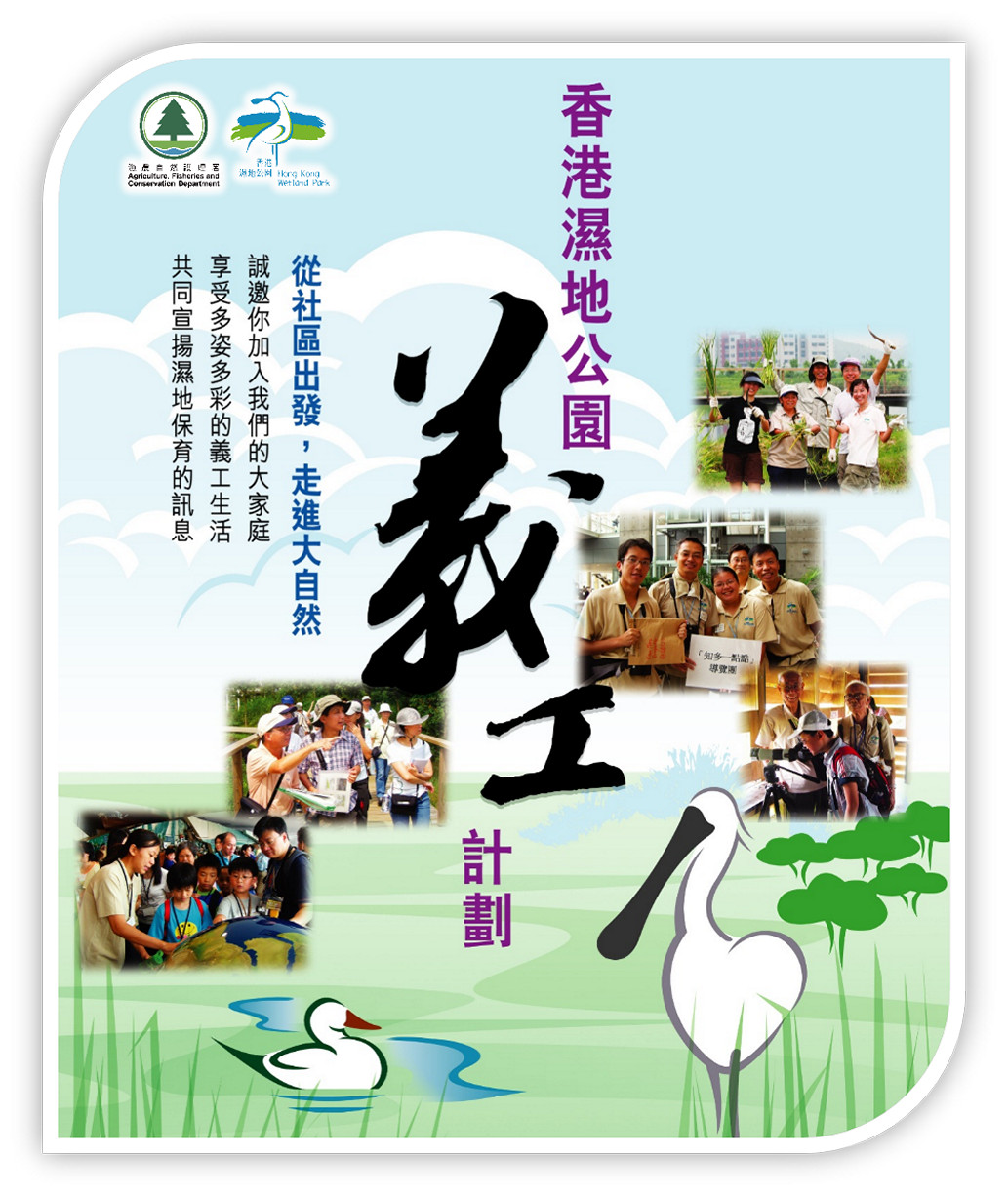 The Hong Kong Wetland Park Volunteer Scheme was launched in 2002 by Agriculture, Fisheries and Conservation Department. It aims to incorporate and strengthen the work of wetland conservation and promotion of public awareness.
"HKWP Volunteers" are a group of dedicated nature lovers, who are willing to contribute to the society through participating and supporting wetland conservation activities. These activities include volunteer training, habitat conservation work, guided interpretation service at exhibition galleries and wetland reserve, as well as a variety of education events. Volunteers demonstrate concern and devote time to protecting wetlands. They function as an integral part of the HKWP on interpretative service and participate in all aspects of operation in an active way.
To recognise Volunteers' achievements, they will be awarded according to their service hours and performance.
Volunteering at Hong Kong Wetland Park is a fun and rewarding way to learn about wetland ecology, support necessary conservation works and serve the society. Let's join as the HKWP volunteer family to help conserving our wetlands!