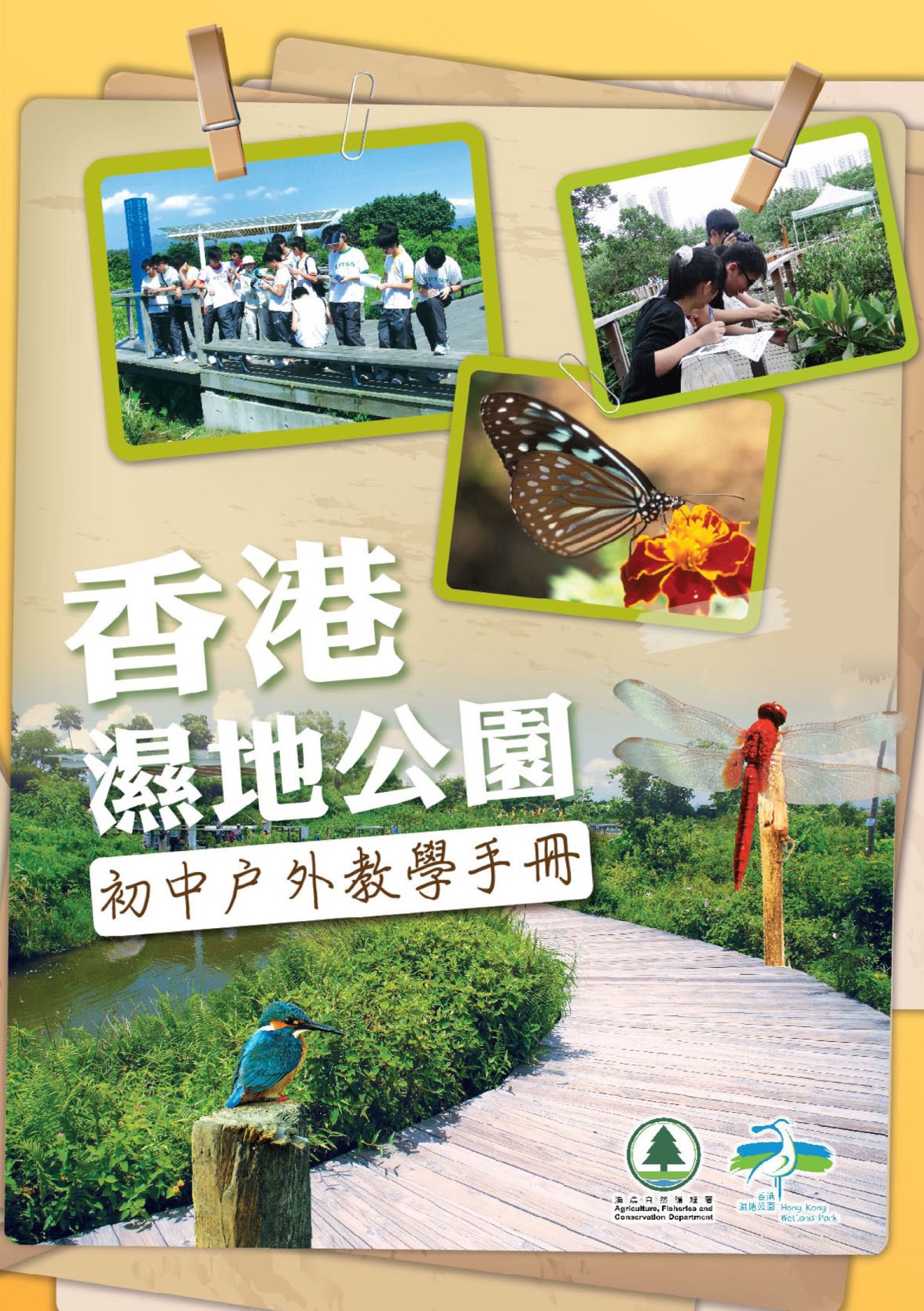 Hong Kong Wetland Park has a 60-hectare Wetland Reserve, which includes various kinds of habitats, e.g. streams, freshwater marshes, reedbed, mangroves and mudflat, providing not only a favourable ground for wildlife inhabitation, but also an ideal place for students to enjoy outdoor learning.
To enhance teachers' knowledge about our Wetland Reserve, and support learning activities at the park, an 'Outdoor Learning Handbook (Junior Secondary)' for secondary form teachers has been produced. Teachers are welcome to make requests for copies or download the handbook.
Target level
Junior Secondary
Features of the handbook
Introduction to Reserve Area

Includes visitor information of the most popular areas for learning activities, e.g. Pui Pui's Home, Stream Walk, Live Zone, Mangrove Boardwalk and Bird Hide.

Information on wetland organisms

Includes ecological information on birds, aquatic creatures, wetland crops and mangrove organisms that are commonly found in the park.

Route suggestion

The most suitable visiting routes in different seasons are suggested, for teachers to guide their students in the park at ease.

Related learning activities

Learning activities designed for different outdoor studying points are provided. The activities are in line with junior secondary syllabus.
Download the handbook
Please click the following links, and use Adobe Acrobat Reader to view the files:
Outdoor Learning Handbook (Junior Secondary)(with the answers of worksheets) Download (14.5Mb)
Related Worksheets and Teaching Aids Download